Keith Casella, Esq.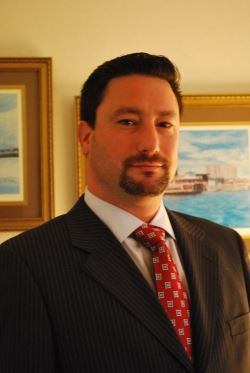 Knowledgeable Counsel for Staten Island & the Surrounding Areas
A graduate of St. John's University, Mr. Casella was admitted to the New York State Bar in 2004 and received his Juris Doctor from the Quinnipiac University School of Law with the honor of Distinguished Academic Achievement. He has also been admitted into the United States District Court, the Eastern District of New York and the Southern District of New York.
During law school, Mr. Casella completed the Justice Louis Sangiorgio Supreme Court Law Intern Program, a New York State Supreme Court Judicial internship.
Now in practice, Keith Casella focuses on the firm's divorce clients as well as personal injury clients. He is a member of the Richmond County Bar Association and is dedicated to providing his clients with the highest level of legal representation. Mr. Casella was also admitted to the New Jersey State Bar in 2017.
Mr. Casella has achieved many awards and settlements for his clients, including:
Upcoming Stars Plaintiffs Personal Injury by Super Lawyers® Magazine in 2015
Named 2012 New York Rising Stars-Metro List by Super Lawyers® Magazine
Distinguished Academic Achievement from Quinnipiac University School of Law, 2002
Dedicated Guidance through Your New York Divorce
Mr. Casella has handled all types of divorces from the simplest to the most contentious. Our firm has experience with high net worth clients and sorting through the many nuances regarding evaluating and dividing assets, and are also able to assist clients whose spouses may be hiding assets.
What separates our practice from the rest is our commitment to providing practical solutions. Mr. Casella tells clients from the start what they can expect as an outcome. Mr. Casella is licensed to practice law in both New York and New Jersey.
Depending on the circumstances, Mr. Casella may engage the opposing side with settlement options from the outset if the client feels that the spouse would be receptive. Other times we strike first so that the spouse does not have the opportunity to hide or dissipate assets or estrange the children. By listening to our clients' concerns and offering practical advice not only for the divorce process but for moving on in the future, Mr. Casella is able to assess the situation and form an appropriate legal plan.